CONTINUOUS PROFESSIONAL DEVELOPMENT
The Advanced Coaching Academy has been developed to provide the industry's most comprehensive internal educational curriculum. It's intent being to develop its students into world-class, sector-leading coaches.

Official Wearable Tech Partner

Official Recovery Tech Partner


Official Human Performance Partner

Official Equipment Partner
Applied Content
Our courses are designed to provide you skills that are instantly transferable to your business. The focus will remain on experience and practice to ensure the transfer of learning to the workplace..
Evidence Based
Content within the ACA is derived and informed whenever possible from the best available evidence and systematic research. The ACA team have compiled, analysed and used objective evidence to design and bring together all of the modular and ongoing content alongside their own experience within their given fields.
Content Delivery
Content is delivered via a video and text learning platform with modular content being drip-fed over a 16 week period.
Each module complimented with support material that makes the whole learning process more interactive and effective.
Self Paced
There are no time restrictions on studying with the ACA. Despite the content being completely delivered in 16 weeks delegates can study ongoing for as long as they wish.
Practical approach
Our training is designed to provide the skills in a practical approach. Our students' success is our best asset in showing the quality of our training.
Practical approach
Our training is designed to provide the skills in a practical approach. Our students' success is our best asset in showing the quality of our training.
Read more
\Learnworlds\Codeneurons\Pages\ZoneRenderers\CourseCards
What our students have to say.
Ashley Owen
BODYSCULPT TRANSFORMATION CENTRE
I recommend the ACA above all other courses I have ever encountered, In ROI terms, you will not get a better deal anywhere that I know of. I am currently engaged in my Masters for Exercise Science, an expensive and time consuming endeavour and I can honestly say I am getting more practical and useful information from the ACA than I am from the college program. I would recommend this program to anyone serious about enhancing all elements of themselves and their business.


Patrick Michael Jennings
This is the future in coaching and personal training. I've been a trainer/coach for over 6 years now continuously developing myself, from Poliquin to Precision Nutrition. This ACA content and its application is the best the industry hands down, nothing compares! I would love to meet Phil and thank him personally for his outstanding resources, experience, knowledge and material he is sharing to help make me become an outstanding coach.
Every Pt should be made to sit the ACA. In only three weeks I have already started applying content to clients and see notable results. My business is also making more sense and I'm feeling a lot more confident in expanding.


James Doolan
I've been on the ACA since it launched and haven't stopped reading and learning since then.
I've always found online learning hard to do consistently however the way Phil has put it all together has kept me coming back everyday to learn more and ultimately do more for me, my clients and my business.
So much amazing information and detail which has taken me way outside my comfort zone and made me see everything about me in a way I've not done before.


Best investment for me and my business I've done!


Mark Dini
I have completed several online educations programmes costing as much as 5 times the cost per month of the ACA yet the content within the ACA is the best I have seen by a long shot. The value for money is crazy, I would happily pay 10 times the amount without any hesitation. Phil's knowledge and understanding of every single area of the industry makes his content the best out there and my business wouldn't be the same without implementing what I have learnt from his seminars, free content and now the ACA. You would be a mug to miss out on the opportunity to upskill every area of your business. No brainer - get involved


Jack Williams
Only the content of first few weeks gave mu much deeper knowledge in business, training, nutrition and psychology. I can honestly say, that I can even build my business just on ACA materials - I am not kidding.
If I compare it to PT course level 2. in my country, the price is the same - except ACA is 1 year, 52 weeks course, PT level 2 is 2 months. I've learndr more than on PT course just in first few weeks of ACA. I am so excited to receive 10 more months of materials...
This is IT - what I have been looking for last 2 years.
Thank you Phil. And you guys - feel free to invest in your knowledge, I guarantee you won't be disappointed
Martin Barna
The ACA has already had a huge impact on me as a coach and business owner. Every piece of content so far has been applicable and helped me progress in areas I've been stagnant in for ages. Phil has educated me to not only coach better, but also enjoy my work with a new sense of clarity and direction. Phil's passion & experience is demonstrated in every sentence. It's not hard to see how much thought and effort has gone into his work. Thank you for caring Phil! –


Louisa Hornung
As soon as I saw the details of the ACA, I knew I had to get on it. It was a no-brainer to me. The price doesn't do justice to the content in my opinion. All three modules are well put together and expertly researched with references provided for further reading. The business Acumen module has been the real game changer for me. I realise now that my business was being operated more as a hobby but now I am in full control and know exactly who I am talking to.

All in all, even though we are only in February, the ACA has been the single best investment that I have made in myself as a Trainer and for ‪Hollywood Fitness. PS The course had paid for itself within the first 5 weeks!


Niall Hollywood
Why wouldn't you want to join the ACA?

For me , Phil is among the top coaches out there . I jumped at the chance as soon as I heard it was starting.
Having attended Phils hypertrophy workshop and fat loss seminar I knew this would be perfect for the direction I wanted my business to go in.

I look around at the coaches who are on this course and they are some of the best in the country .

Sign up guys
Fabio Bonnano
Meet the instructor
PHIL LEARNEY
Your main course tutor and ACA Founder Phil has been a prominent figure in the world of Strength and Conditioning and Personal Training fields for over 25 years, delivering in excess of 30,000 one-on-one sessions.
In his time as an active coach, he was one of the most sought-after coaches and educators in the country plying his trade from renowned
Third Space
and latterly at
Ultimate Performance
where he was their Director of Education and one of only two freelance coaches who were permitted to work from their facilities.
A noted writer Phil has written extensively for the leading health and fitness magazines and publications across both the UK and the world and published the N1 Nutritional Programming book in 2015.
As well as leading the ACA he continues to educate, teaching mentorship and educational programs across the world and acts as a consultant for many of the leading wellness brands in the UK.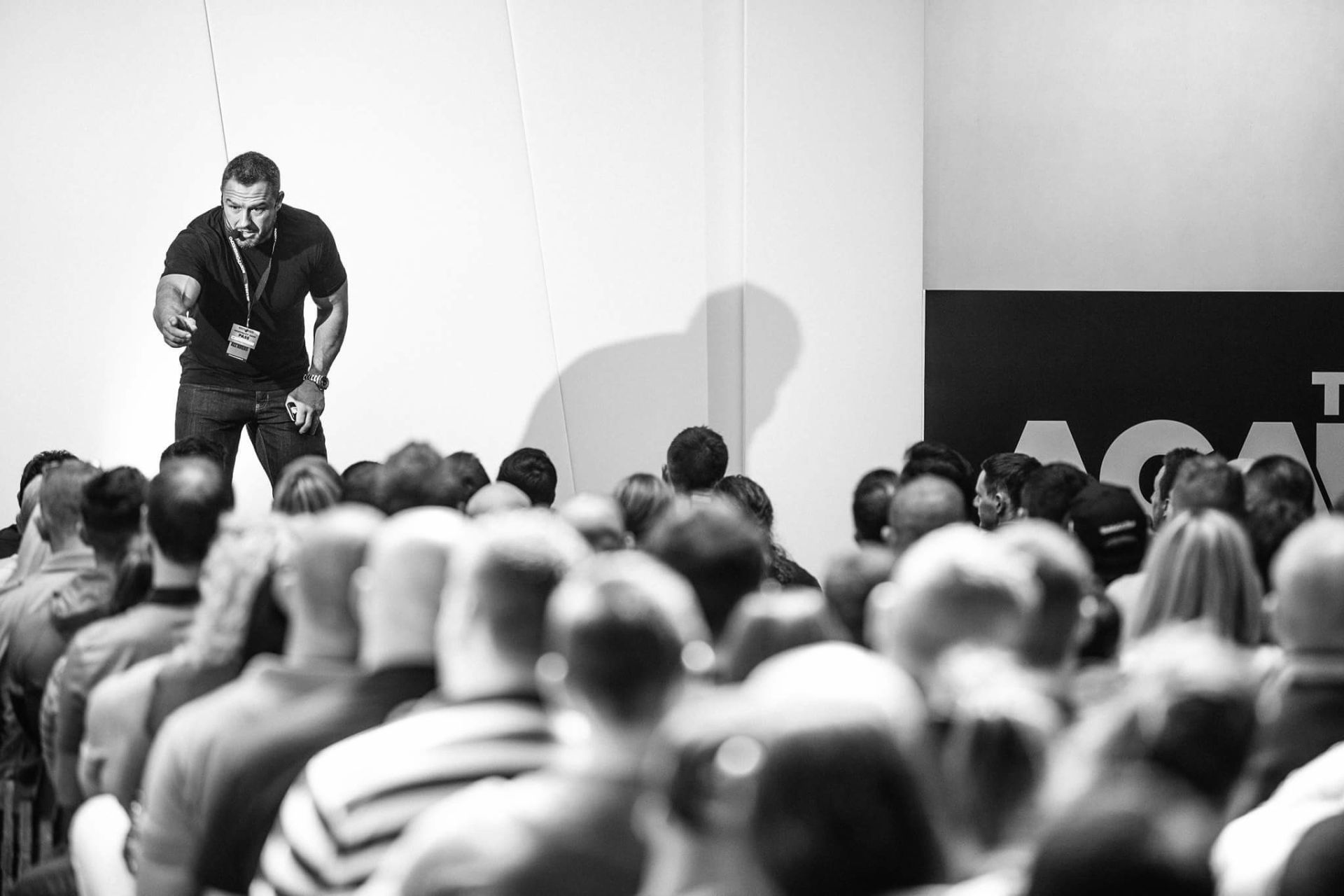 Created with